"Vampire Hunter D: Bloodlust" LIMITED EDITION LP - SHIPPING NOW!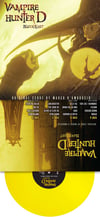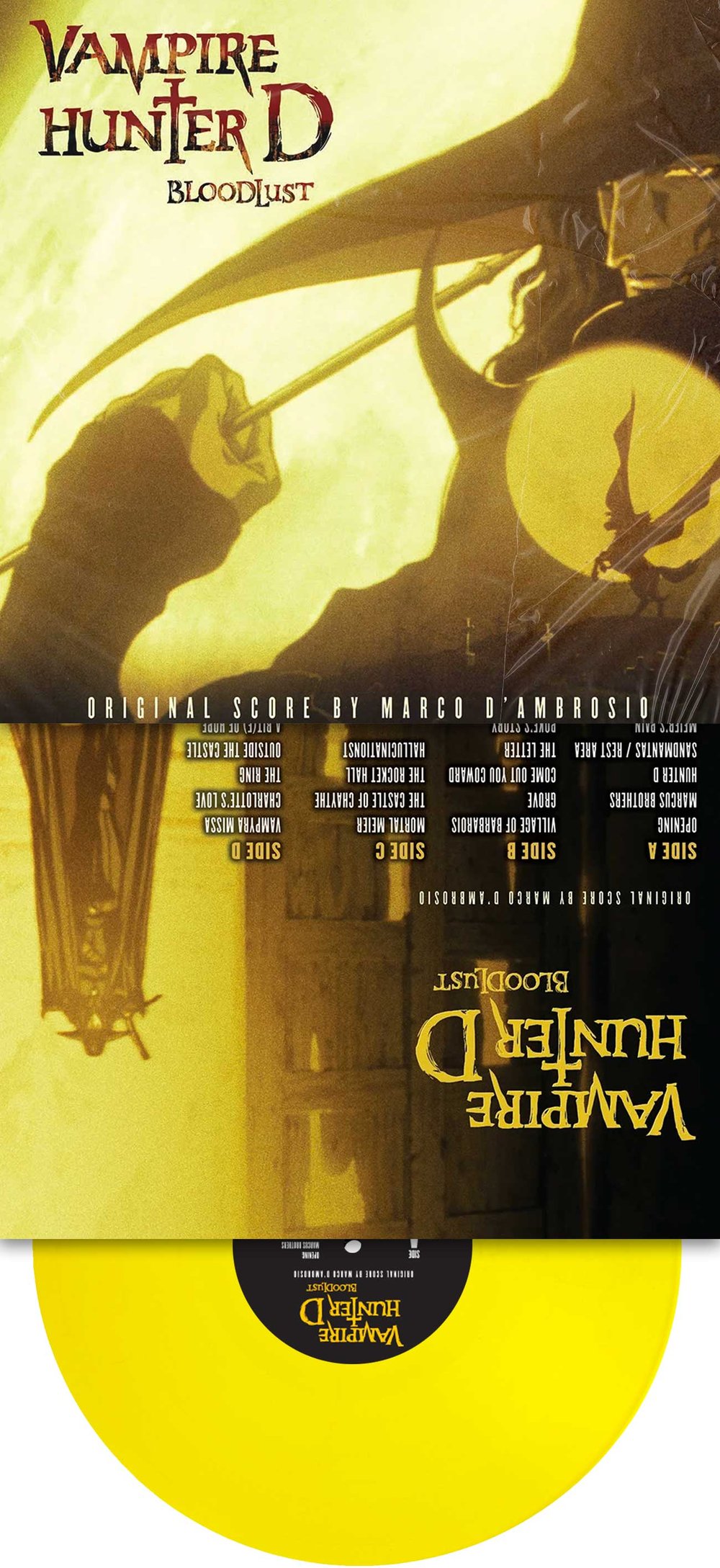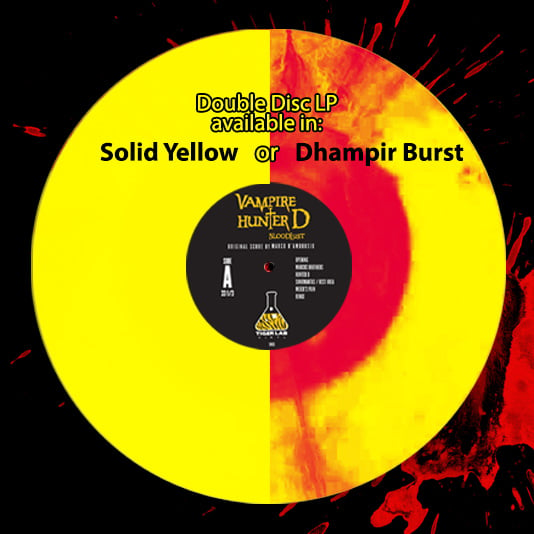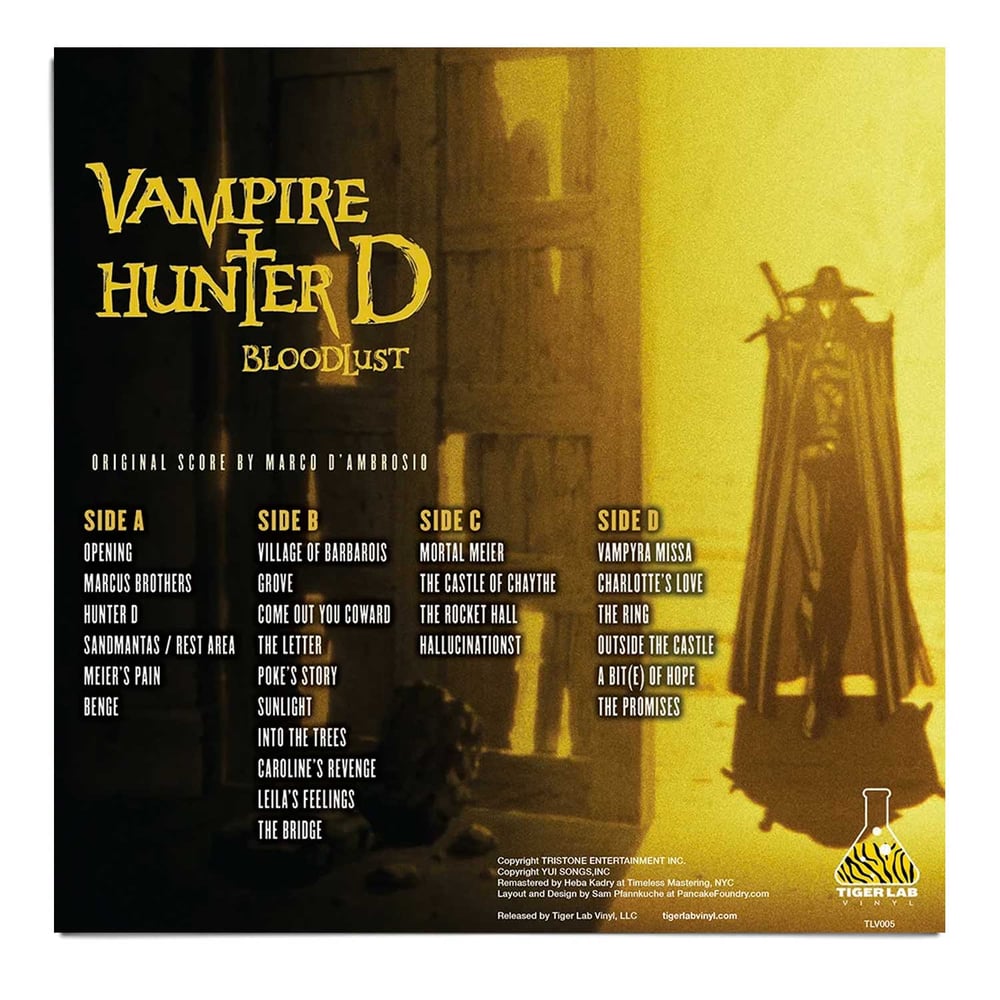 TIGER LAB VINYL PRESENTS
VAMPIRE HUNTER D: BLOODLUST
SHIPPING NOW!
Tiger Lab Vinyl is proud to announce that the VAMPIRE HUNTER D: Bloodlust soundtrack will be the label's fifth release.
"VAMPIRE HUNTER D: Bloodlust is a gothic stroke of genius," says Jon Dobyns, co-founder of Tiger Lab Vinyl, "and Marco D'Ambrosio's emotional classical score score creates a darkly romantic atmosphere." The record will be available for pre-sale on August 30 here. Shipping will begin in early October.
The Tiger Lab Vinyl release is the original 2001 anime soundtrack restored and remastered for vinyl by Heba Kadry at Timeless Mastering. It will be available on Dhampir burst or yellow vinyl with packaging and artwork created by pancake.design. This will be the first ever official wide vinyl release for the soundtrack.
Side A
1.Opening
2.Marcus Brothers
3.Hunter D
4.Sandmantas / Rest Area
5.Meier's Pain
6.Benge
Side B
7.Village of Barbarois
8.Grove
9.Come Out You Coward
10.The Letter
11.Poke's Story
12.Sunlight
13.Into the Trees
14.Caroline's Revenge
15.Leila's Feelings
16.The Bridge
Side C
17.Mortal Meier
18.The Castle of Chaythe
19.The Rocket Hall
20.Hallucinations
Side D
21.Vampyra Missa
22.Charlotte's Love
23.The Ring
24.Outside the Castle
25.A Bit(e) of Hope
26.The Promise