"UROTSUKIDOJI: Legend Of The Overfiend" LIMITED EDITION 2XLP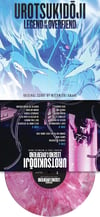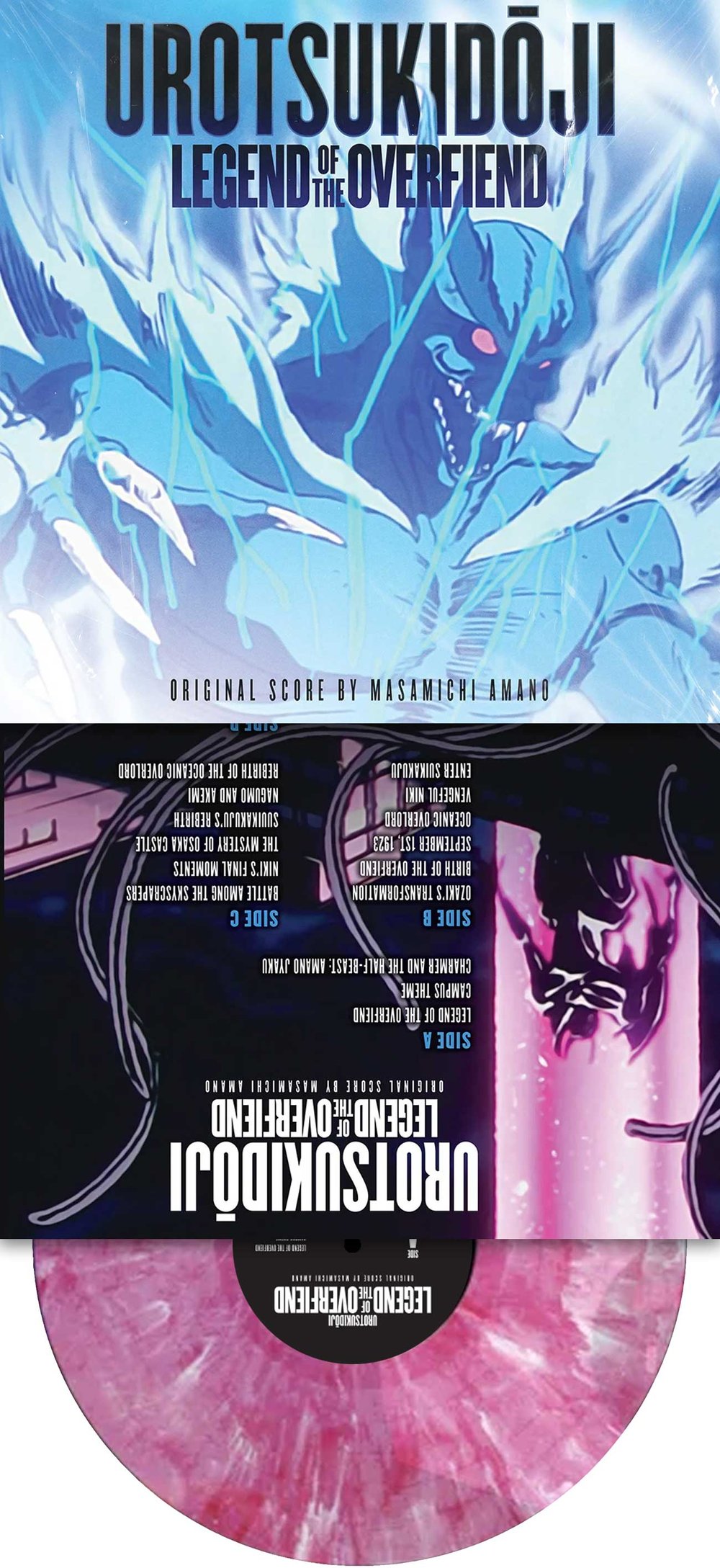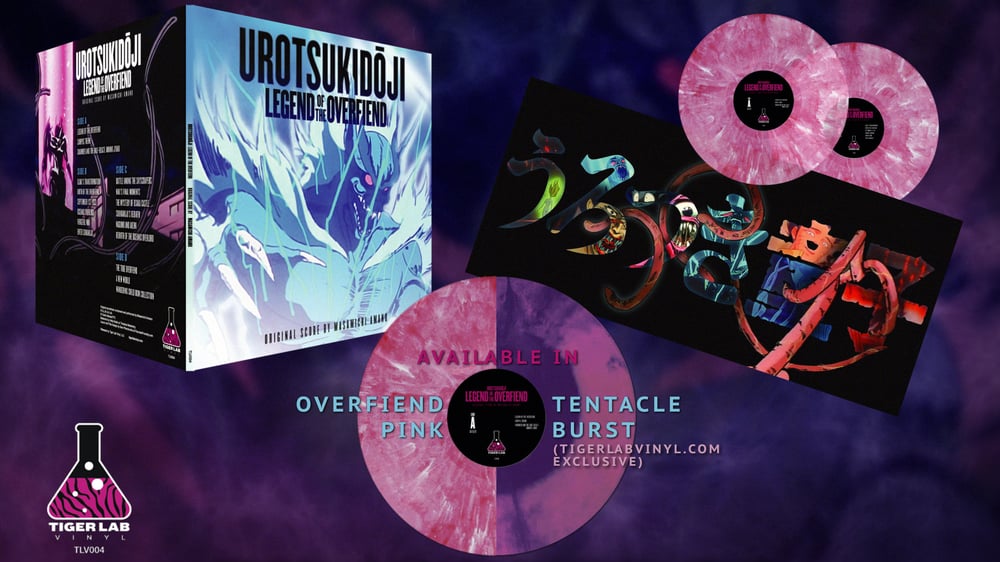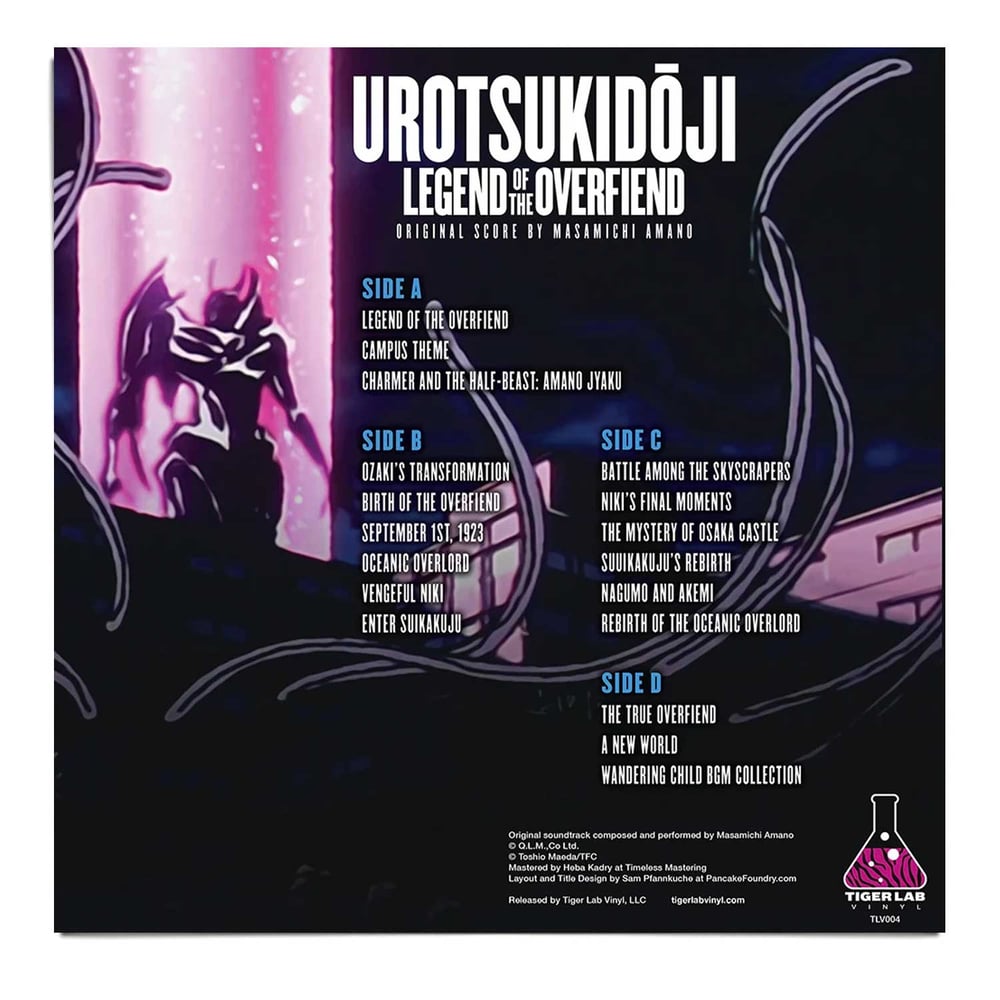 The most notorious anime to ever be released is finally receiving its first ever vinyl treatment. Tiger Lab Vinyl, in association with Q.L.M. and the Tohokushinsha Film Corporation bring this tentacle masterpiece that started it all to the turntable. Masamichi Amano's score to the unsettling and frenzied adult saga known as UROTSUKIDOJI, is the perfect companion piece to the visual madness.

Heba Kadry of Timeless Mastering NYC continues to use her magic behind the boards, remastering 18 tracks of symphonic and electronic mayhem. With mammoth sized themes that take you on an offbeat journey lasting over an hour, Amano's work has never sounded better.

UROTSUKIDOJI: Legend Of The Overfiend is the sound of the quintessential adult fairy tale.
Side A
1. Legend Of The Overfiend
2. Campus Theme
3. Charmer and Half Beast
Side B
4. Ozaki's Transformation
5. Birth Of The Overfiend
6. September 1st, 1923
7. Oceanic Overlord
8. Vengeful Nik
9. Enter Suikakuji
Side C
10. Battle Among The Skyscrapers
11. Niki's Final Moments
12. The Mystery Of Osaka Castle
13. Suikakuju's Rebirth
14. Nagumo And Akemi
15. Rebirth Of The Oceanic Overlord
Side D
16. The True Overfiend
17. A New World
18. Wandering Child (BGM Collection)
Available in two limited variants: Tentacle Burst vinyl (TigerLabVinyl.com webstore exclusive), and Overfiend Pink (retail version).