"Tokyo Godfathers" Limited Edition LP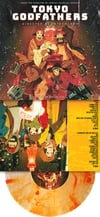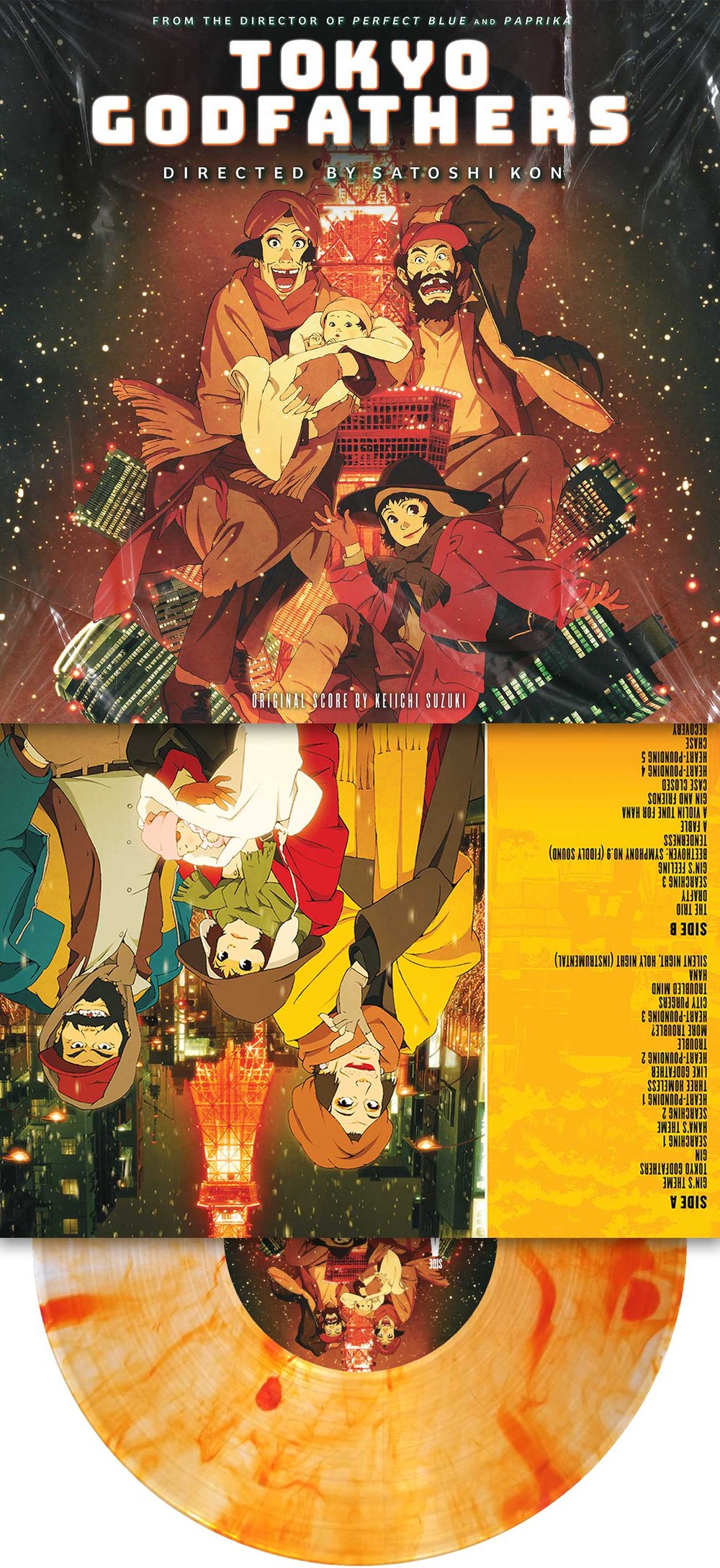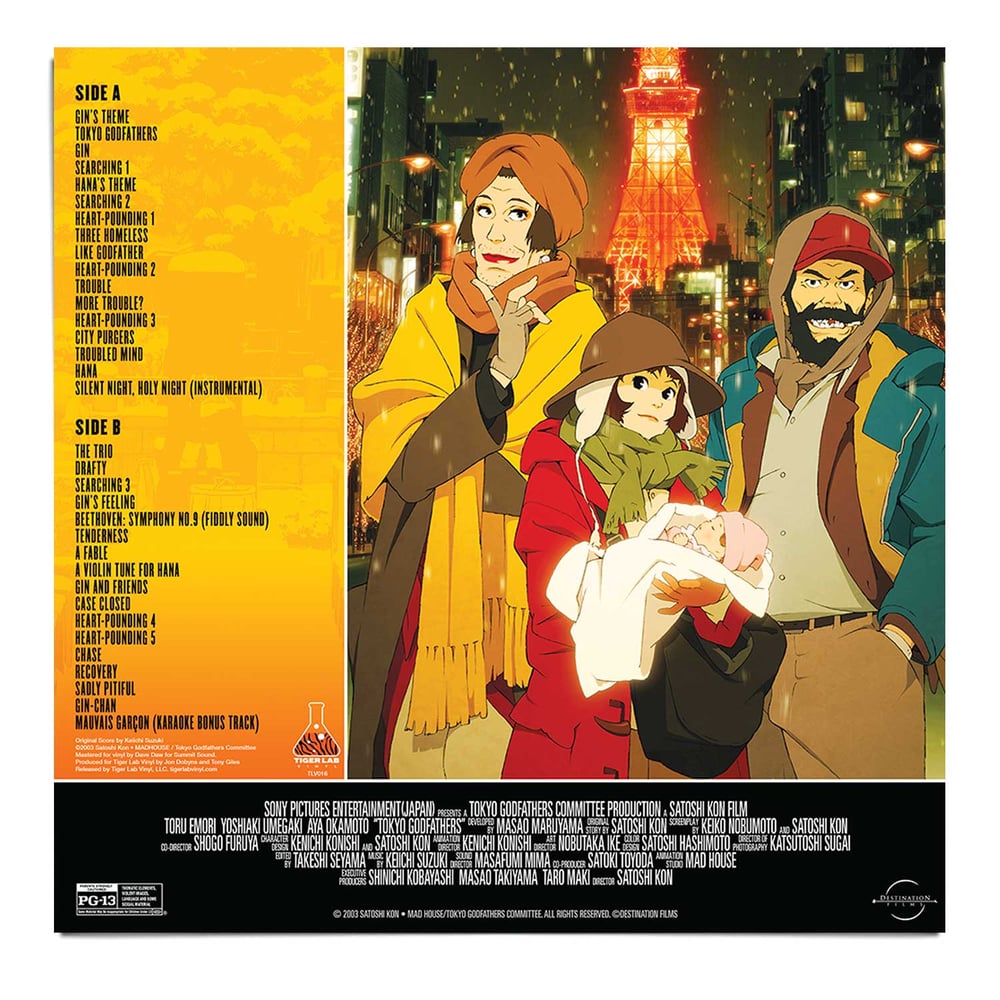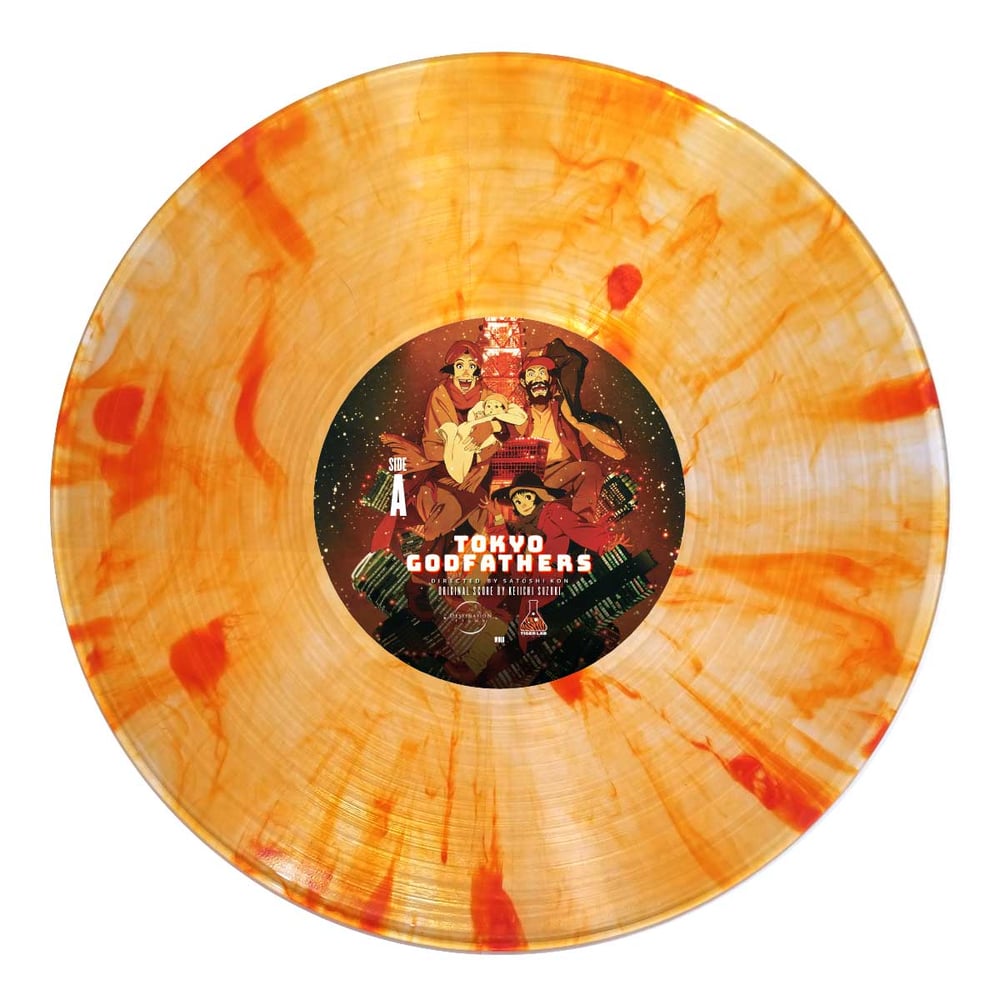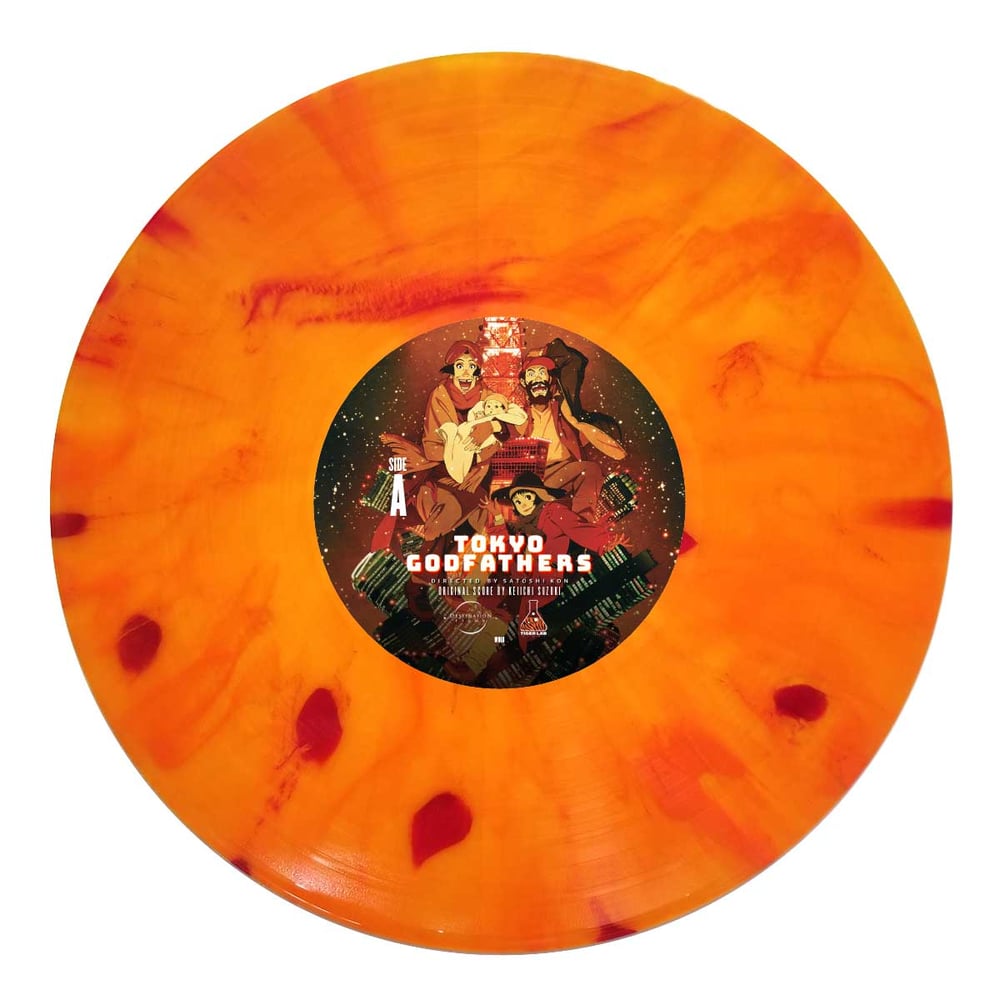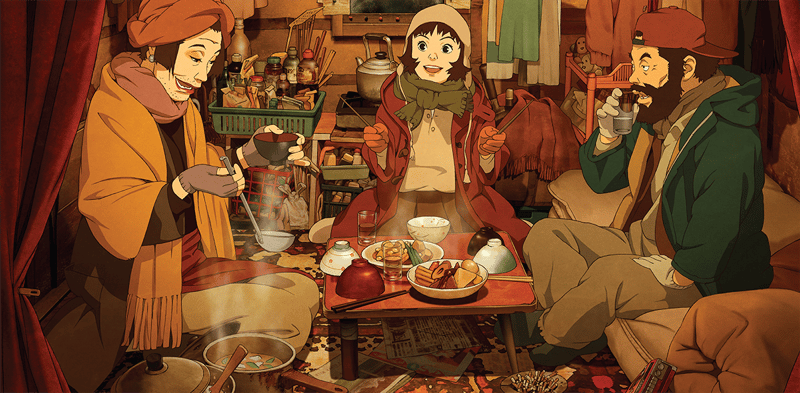 "Tokyo Godfathers" Limited Edition LP by Keiichi Suzuki.
Tiger Lab Vinyl is proud to present the score to another Satoshi Kon masterpiece, Tokyo Godfathers.  Composed by Keiichi Suzuki, Tiger Lab worked tirelessly with MADHOUSE, Sony Pictures Entertainment and the Tokyo Godfathers committee to bring this heartwarming score to vinyl! 
TLV's Tokyo Godfathers release will be available in two editions: Transparent Orange & Clear Swirl (webshop exclusive) and Opaque Orange & Red (retail version).
 
Tokyo Godfathers has been remastered for vinyl, and is available for preorder at www.tigerlabvinyl.com
Shipping will begin in June.
Side A
Homeless
Gin's Theme
Tokyo Godfathers
Gin
Searching 1
Hana's Theme
Searching 2
Heart-pounding 1
Three Homeless
Like Godfather
Heart-pounding 2
Trouble
More Trouble?
Heart-pounding 3
City Purgers
Troubled Mind
Hana
Silent Night, Holy Night (Instrumental)
Side B
The Trio
Drafty
Searching 3
Gin's Feeling
Beethoven: Symphony No.9 (Fiddly sound)
Tenderness
A Fable
A Violin Tune for Hana
Gin and Friends
Case Closed
Heart-pounding 4
Heart-pounding 5
Chase
Recovery
Sadly Pitiful
Gin-chan
Mauvais Garçon (Karaoke bonus track)