"Perfect Blue" Limited Edition LP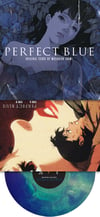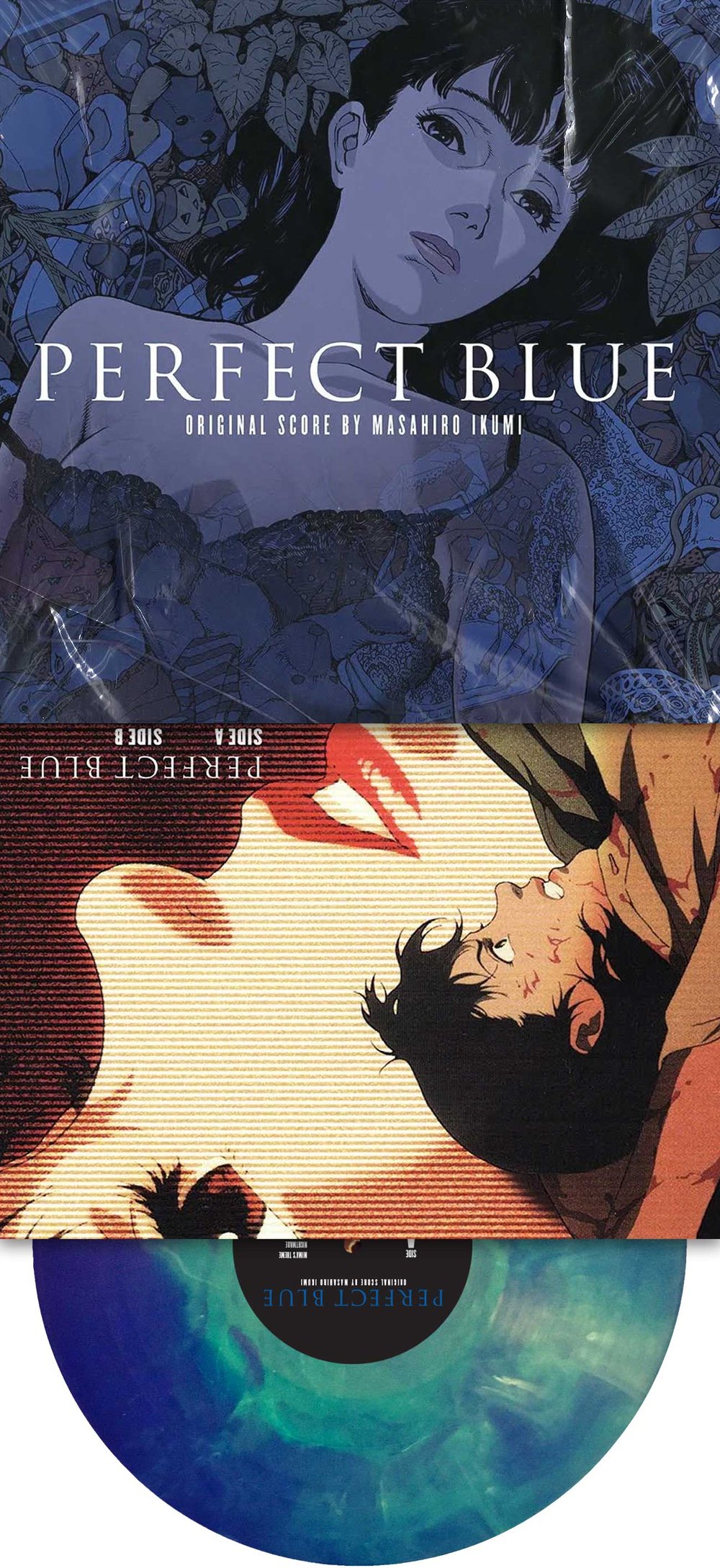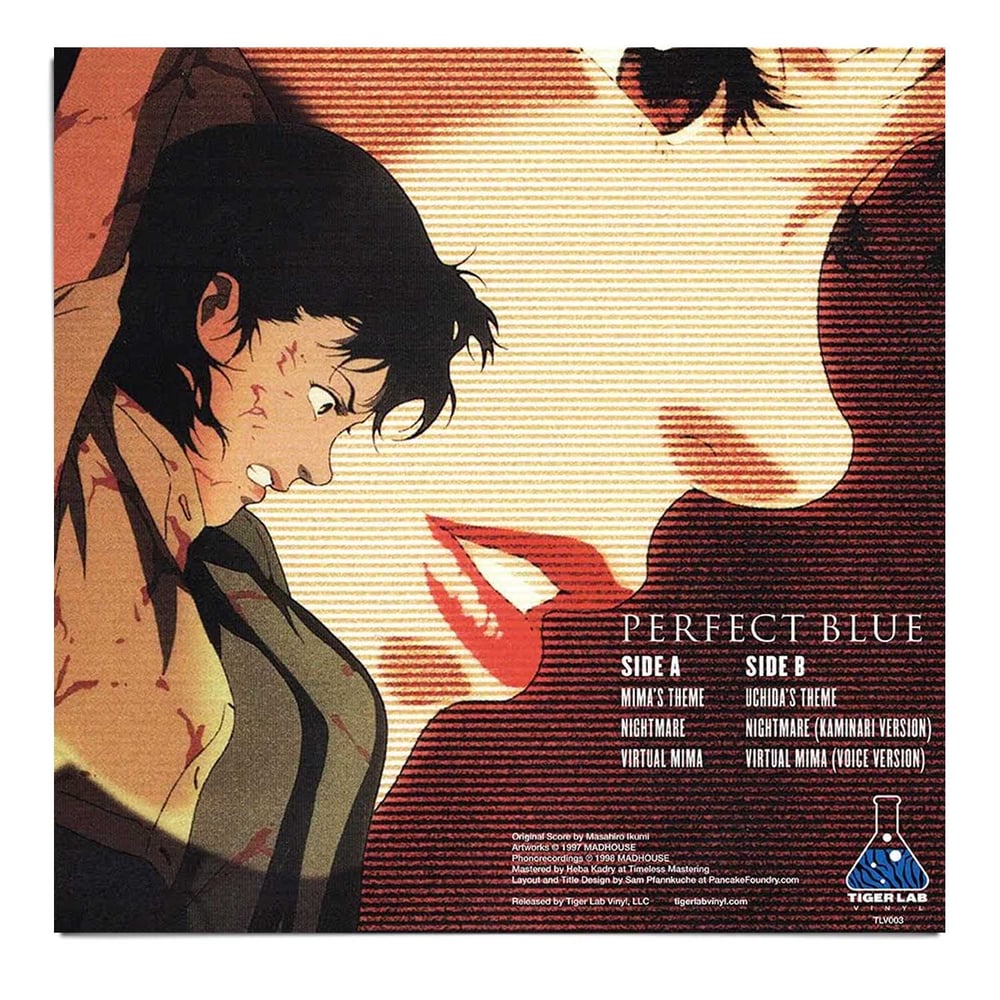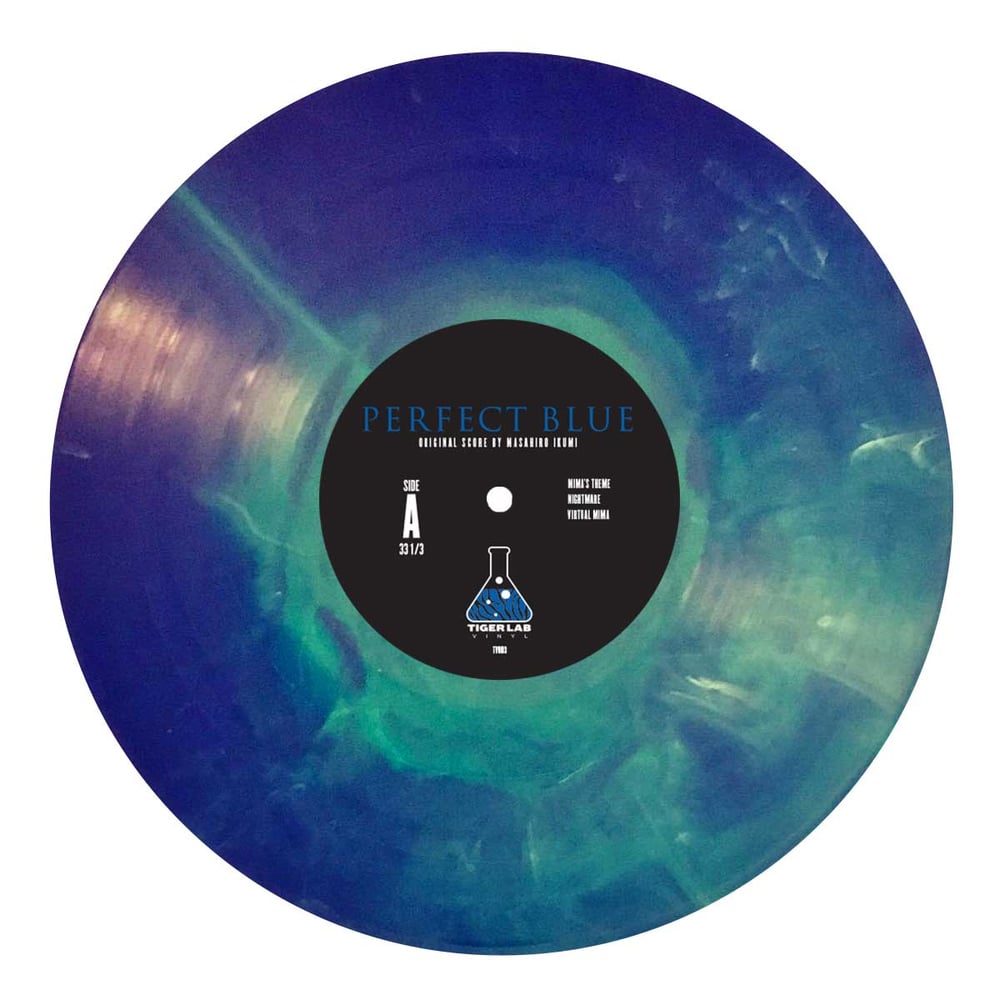 Well over a year in the making, Tiger Lab Vinyl and Madhouse Production Studios teamed up to present Masahiro Ikumi's original score to to the classic 1997 psychological thriller on vinyl for the first time ever.
Once again, Tiger Lab enlisted the impeccable work of Heba Kadry of Timeless Mastering NYC to remaster Ikumi's mesmerizing compositions. Not so different from the sounds of Brooklyn's own Sacred Bones or the Tri Angle Records catalog, Ikumi's score is an electronic tour de force filled with ambient layers, eerie vocal choirs, infectious rhythms, and ghostly melodies.
A short but powerful listen (six tracks clocking in at 31 minutes), PERFECT BLUE will haunt your speakers for days.
Track listing:

Side A
1. Mima's Theme
2. Nightmare
3. Virtual Mima

Side B
4. Uchida's Theme
5. Nightmare [Kaminari Version]
6. Virtual Mima [Voice Version]
Single sleeve packaging and artwork created by pancake.design.
Repress available in limited Cham Burst (blue and green opaque vinyl).
This is a preorder and will ship in the beginning of the year.