Death Note (Notebook Version)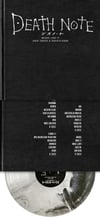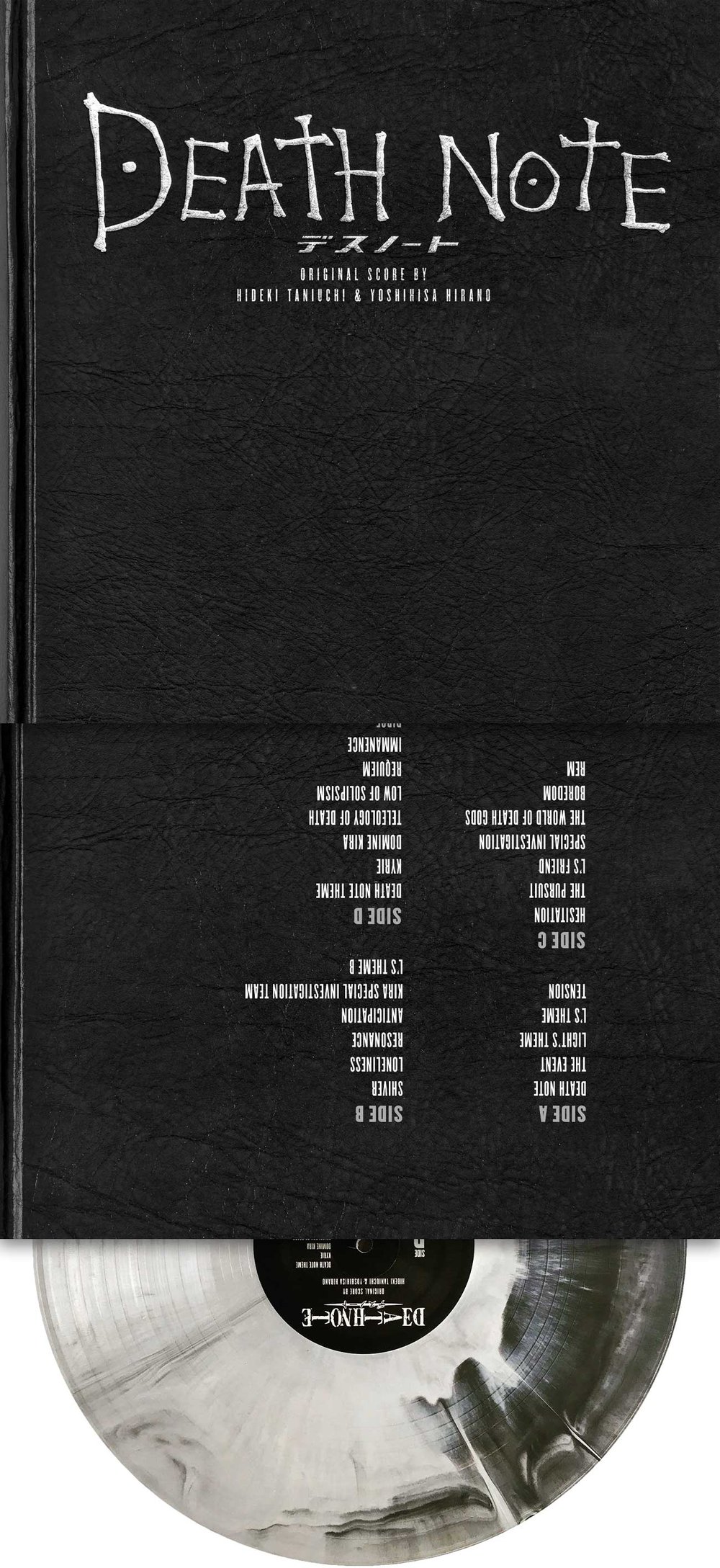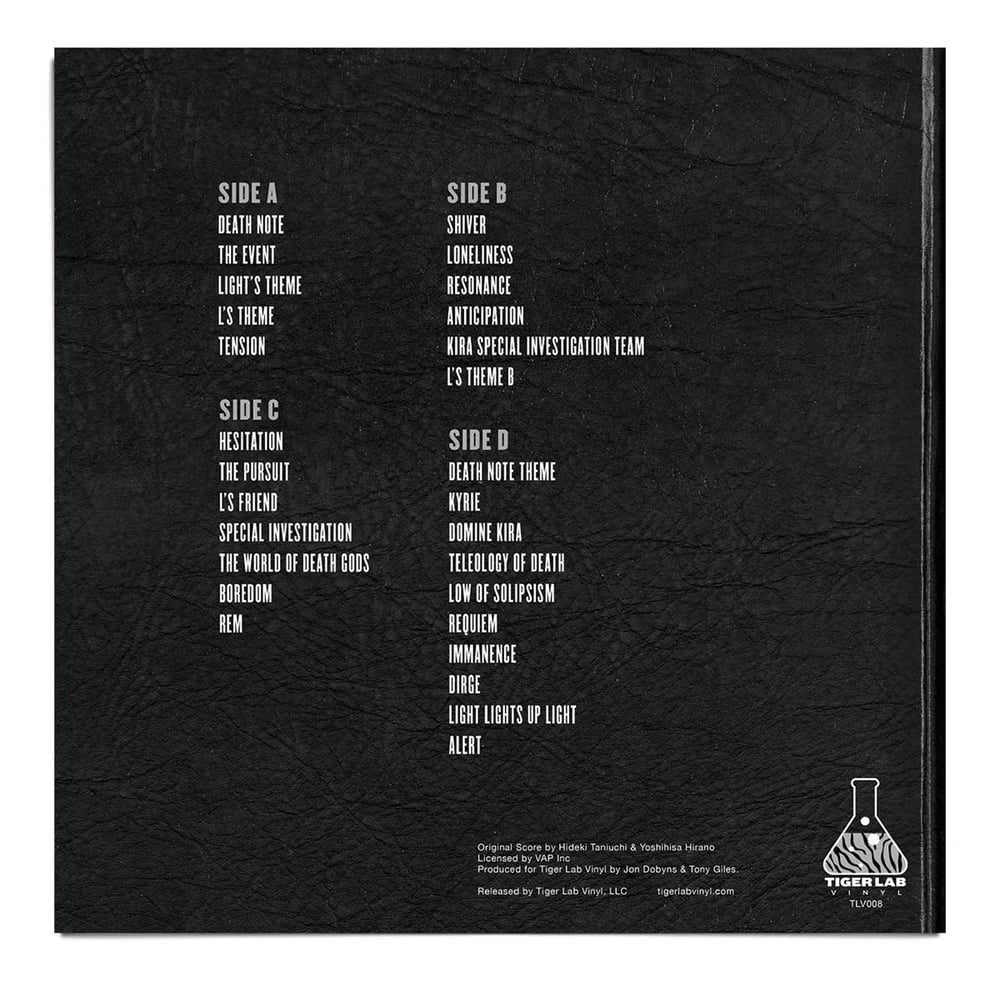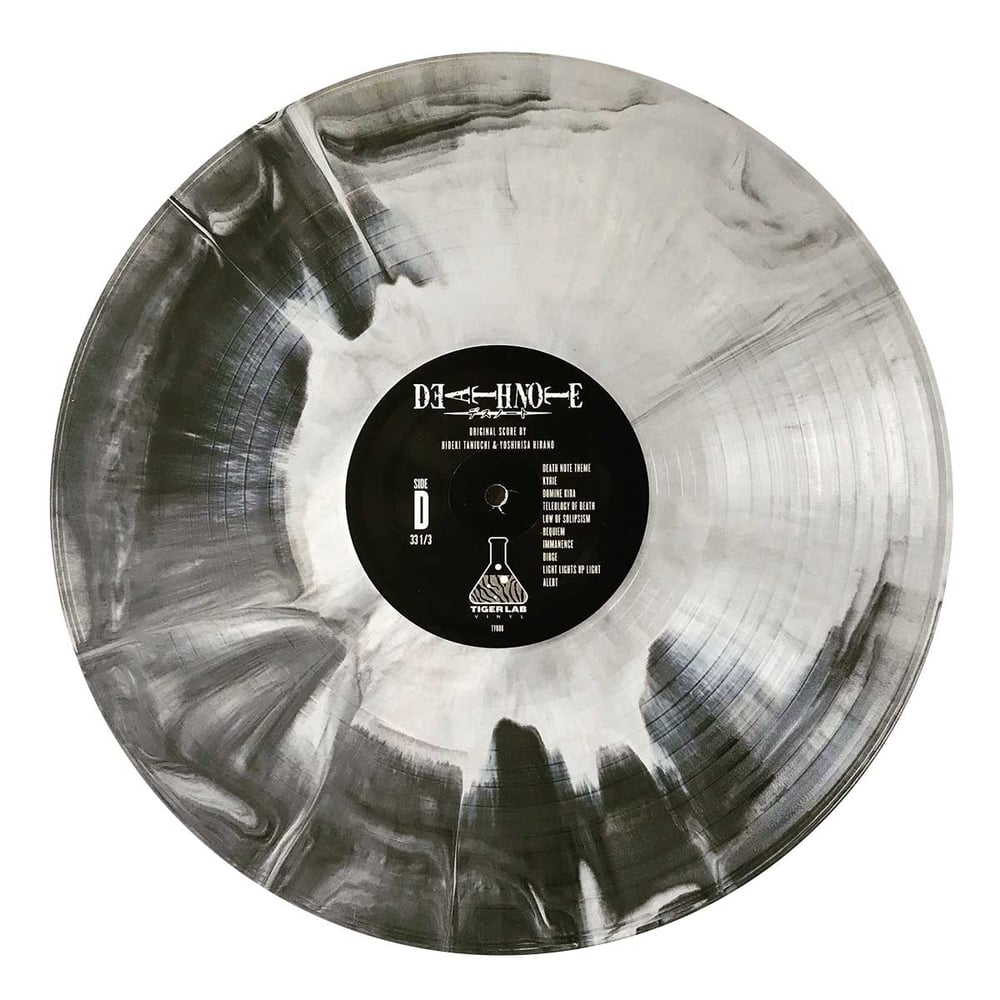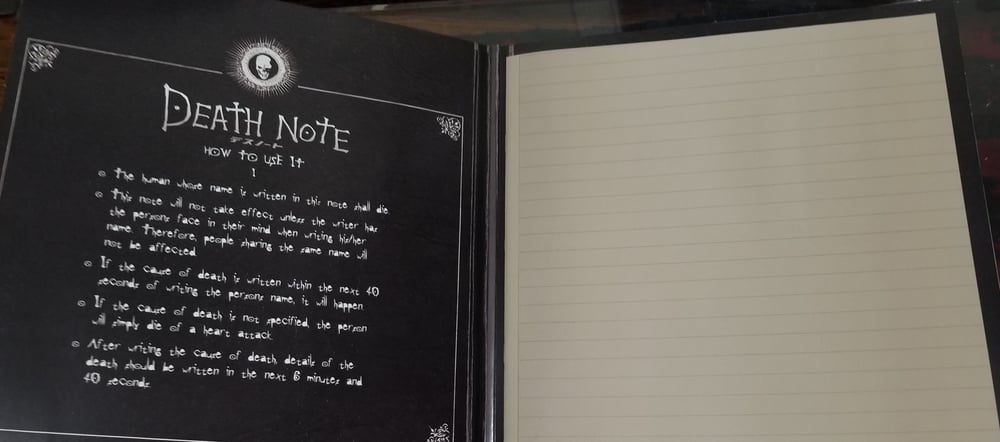 TIGER LAB VINYL Presents: DEATH NOTE.
DEATH NOTE, the modern masterpiece and cult phenomenon, will see a first ever vinyl release on Thursday, October 17th. Part post rock and part orchestral score, composed, arranged and produced by Hideki Taniuchi & Yoshihisa Hirano, is the first in a series of groundbreaking Death Note volumes and editions to come from Tiger Lab. Remastered for vinyl, Death Note is a double LP pressed on black and white burst vinyl with a notebook package, bound with loose leaf paper. Packaging was created by pancake.design. Licensed by VAP Inc.
Side A
Death Note
The Event
Light's Theme
L's Theme
Tension
Side B
Shiver
Loneliness
Resonance
Anticipation
Kira Special Investigation Team
L's Theme B
Side C
Hesitation
The Pursuit
L's Friend
Special Investigation
The World of Death Gods
Boredom
Rem
Side D
Death Note Theme
Kyrie
Domine Kira
Teleology of Death
Low of Solipsism
Requiem
Immanence
Dirge
Light Lights up Light
Alert